JDI's commitment to social change work includes developing future leaders of our movement.
Program and requirements
Each semester JDI is fortunate to have tremendous interns from colleges and graduate schools at the Coalition. These interns contribute so much on a range of projects, research and activities. Our goal is for each to leave with increased skills and experience and a deeper understanding of and commitment to the social justice issues at the core of our work.
MINIMUM REQUIREMENTS
Ten hours per week for a 3-month or semester long commitment.
Age 18 years or older.
Good communication and relationship skills.
Ability to demonstrate professionalism in various settings.
Ability to travel to our office in downtown Boston/ Work remotely. 
Working knowledge of Microsoft Office products (Word, Excel, Powerpoint).
Ability to work independently as well as part of a team.
Sense of humor optional but definitely helpful!
HOW TO APPLY:  Please send a cover letter and resume to info@janedoe.org. Include information regarding any class requirements and schedule.
IMPORTANT NOTE: JDI does not provide direct services. If you are looking for an internship for direct service experience or need clinical hours working with survivors, contact a local rape crisis center or domestic violence program or other direct service organization.
Public Relations and Development Intern – Winter-Spring 2021
Public Relations and Development interns work with the Director of Communications and Development on an array of media and public relations projects. They identify news outlets, staff information tables, maintain media databases, track ongoing news coverage, draft releases, pitch stories, distribute public service announcements, and assist with materials development. Social media savviness and creativity is key as this intern plays a large part in drafting and designing material and articles for the JDI website, Twitter, and Facebook. These interns also assist in JDI's ongoing Domestic Violence Homicide project, which identifies DV homicides in Massachusetts through a combination of media reports, alerts from JDI members, and notification by the District Attorneys' offices.
Winter 2021Projects 
Human Trafficking and Stalking Awareness Month 
Teen Dating Violence Awareness Month
Additional requirements: Familiarity with website content management and social media helpful.
#ReimagineManhood and White Ribbon Day Campaign Intern– Winter 2020- Spring 2021
The Massachusetts White Ribbon Day Campaign engages boys and men to be part of the solution in ending violence against women and all gender-based violence. This year-round campaign works to promote positive masculinities that reimagine manhood as based in values of non-violence, respect and equity. The campaign begins with the #ReimagineManhood Symposium in December and culminates in an annual signature event during the first week of March. MA WRD Campaign Interns work with Director of Membership & Programs. They are involved in all aspects of the work – communications and materials development, engaging WRD ambassadors and affiliates, assisting with maintenance of the website, distributing materials, and planning campaign events.
When you donate to JDI, you express your commitment to social justice and a world free of violence. Your charitable contribution is an investment: an investment in safer communities, an investment in saving and improving the lives of countless individuals and families, and investment in our future.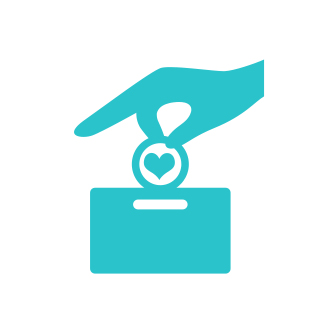 Stay Informed
Get updates from JDI on breaking news, legislation, events, and more.